In memory of Paul
(by Jane Herbstritt, campaigner at Global Justice Now)
I was very sad to hear this week about the death of one of the Trade Justice Scotland Coalition's stalwarts, Paul Robison. I first met Paul at a TTIP talk in Dundee in 2015. The campaign against TTIP in Scotland had gone off the scale and we were speaking to packed venues wherever we went to talk on the subject – a highly unusual situation for us! 
The Dundee city council room we had booked was stowed out, and at the end we asked if anyone would set up a TTIP group in Dundee. Bravely, Paul put up his hand – this was not something he had done before – and the rest was history. 
Throughout the TTIP campaign, Paul campaigned tirelessly at the helm of Stop TTIP Dundee. His sense of fun led to some memorable stunts: Put TTIP in the skip being the first of them.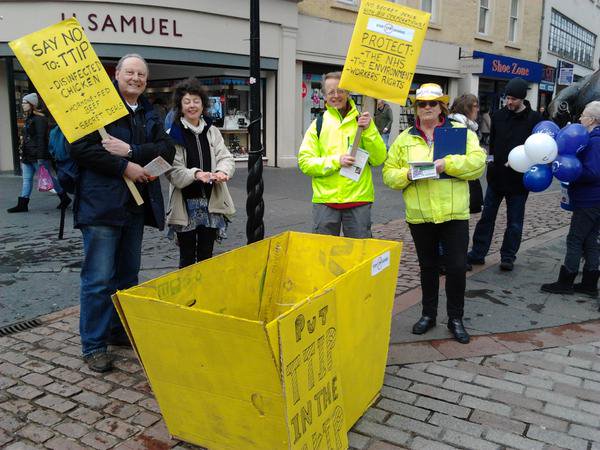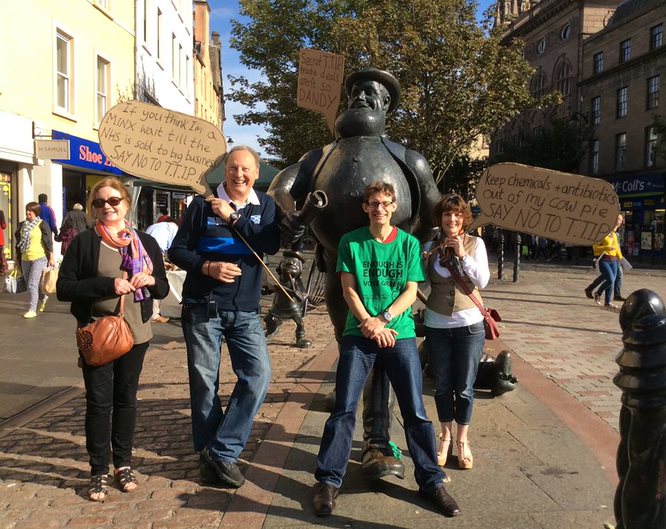 When TTIP was ditched by the EU and US – thanks at least in part to the tireless campaigning of activists across Europe, Paul moved his focus to CETA, then to trade democracy and trade deals after Brexit. He was an active member of the Trade Justice Scotland Coalition, full of ideas of how we could increase our membership, full of knowledge of upcoming trade deals, and also great company, full of energy and fun. Paul – you will be missed!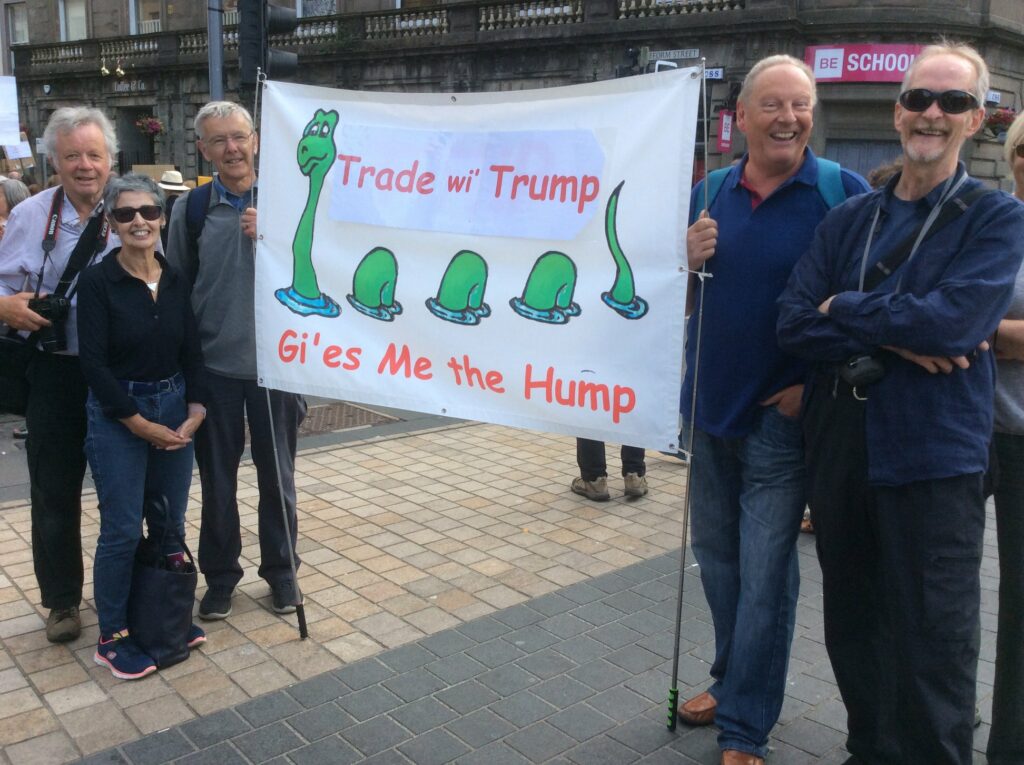 Some messages from the coalition: 
'I'm so sorry to hear of Paul's passing.  He was such an inspiration and so passionate. ' 
'Paul was such a lovely man – always a pleasure to talk with and work with.'
'Paul was passionate and compassionate, a great friend, a supportive colleague, who believed in a just society and a just world. I am sure that we shall all miss him.'
'Paul was a very kind person and did so much to challenge and raise awareness of TTIP and other trade injustices. He will be sadly missed.'
'Paul..was always friendly and up for debate and more importantly collaboration on the ground we shared, he'll be missed.'
'While I only knew Paul through TJSCoalition, I soon realised what a lovely, caring and compassionate man he was – who I'm sure will be so very much missed by his friends, family and many others. An absolute privilege to have met – and learned from him.  '