Does the UK and Scotland's trade with other countries
do good?
Is it 'fair' trade? Does it support human rights, uphold climate change agreements, encourage high environmental and social standards? Are our own and other countries' public services protected? Are corporations held to account?
And are UK trade deal negotiations democratic? After Brexit, will new trade deals be democratically debated and scrutinised? Will the public have a say in what's included? Will politicians and the public be able to reject a deal they don't like?
At the moment, the answer to too many of these questions, is NO.
But it should, and could, be YES.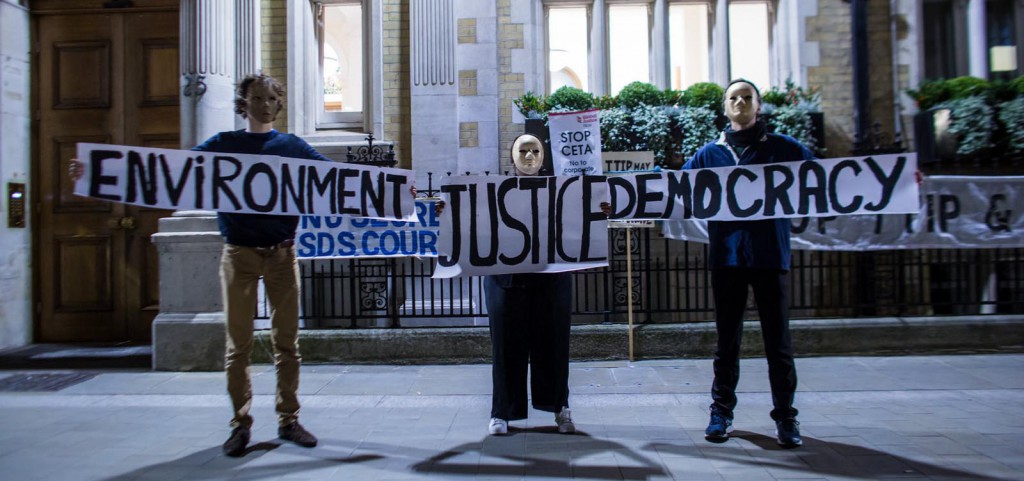 Developing an ethical trade policy
After the vote for Brexit, the Trade Justice Scotland coalition is concerned about new trade deals the UK government might negotiate with the US and other countries. We fear these deals could be worse than TTIP or CETA. Already talks with the US on a future trade deal are being held in secret.
But we also know that this time of change offers some opportunities. We could rewrite the rules on trade: to make our trade with other countries ethical and fair; to protect public services in our own and other countries; to uphold international agreements on climate change, human rights and worker's rights; to ensure that corporations are held to account.
We want to use this opportunity to ensure that a democratic process is in place to ensure that new trade deals are properly scrutinised by politicians and the public, that the negotiations are transparent, and that the UK and Scottish parliaments can reject a trade deal if necessary – because at the moment, they can't!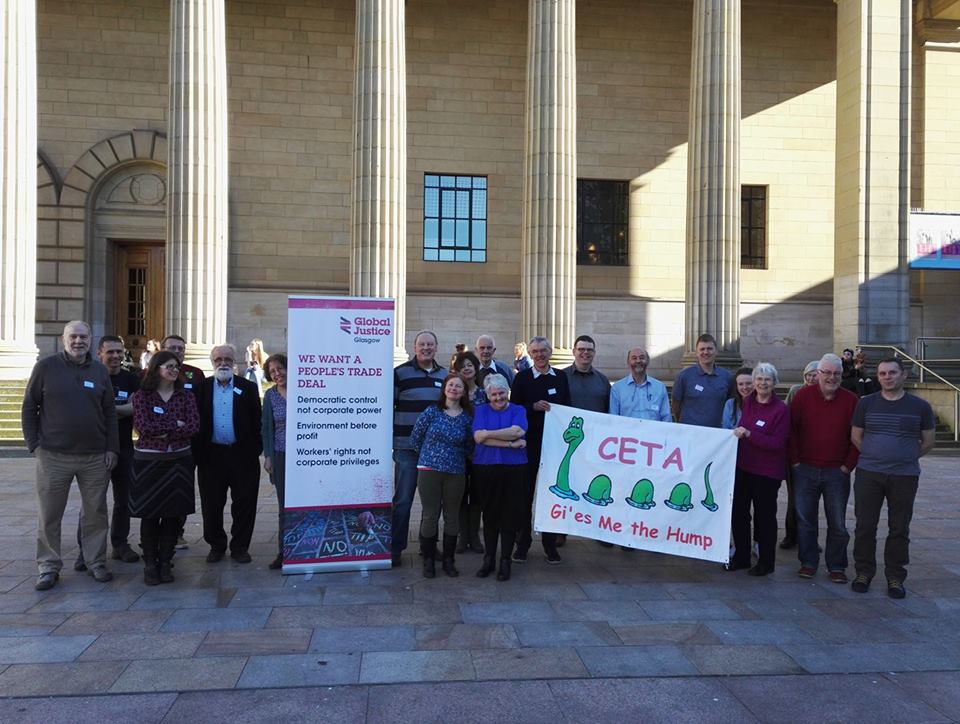 Photo: Members of the Trade Justice Scotland coalition meeting to discuss what a just trade policy might look like.
As a coalition we have developed a set of principles for an ethical trade policy
We are calling on Scottish politicians to sign up to them.
Read the Just Trade Principles
Read the Just Principles for Trade policy briefing (use as a basis to write to your local MP)
Sign the Global Justice Now petition for trade democracy
Please contact MPs and MSPs to ask them to sign up to our principles!
Find out more about UK post-Brexit trade deals:
Giving Away Control? How Brexit will make UK trade deals less democratic and what you can do about it
Trading with Trump: what we can expect from a UK-US trade deal