Does the UK and Scotland's trade with other countries do good?
Is it 'fair' trade? Does it support human rights, uphold climate change agreements, encourage high environmental and social standards? Are our own and other countries' public services protected? Are corporations held to account?
And are UK trade deal negotiations democratic? After Brexit, will new trade deals be democratically debated and scrutinised? Will the public have a say in what's included? Will politicians and the public be able to reject a deal they don't like?
At the moment, the answer to too many of these questions, is NO.
But it should, and could, be YES.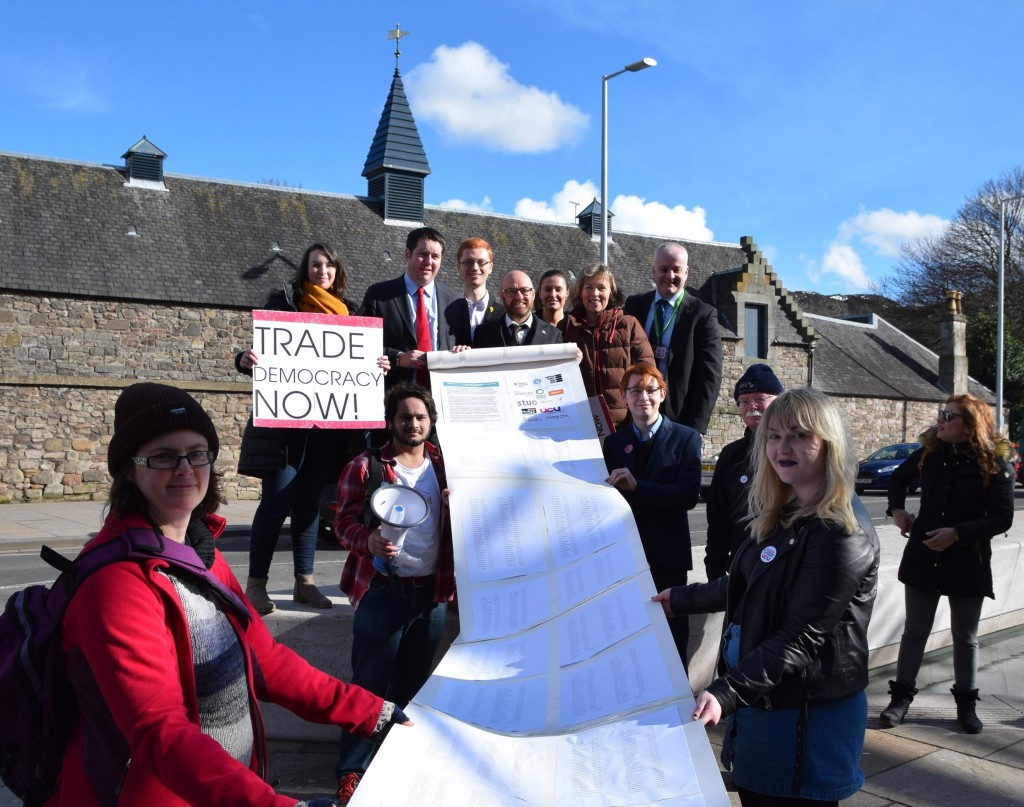 A UK trade bill at Westminster – opportunities for an ethical trade policy
After the vote for Brexit, the Trade Justice Scotland coalition is concerned about new trade deals the UK government might negotiate with the US and other countries. We fear these deals could be worse than TTIP or CETA. Meeting with Theresa May in June, Trump said that the NHS 'should be on the table' in trade talks.
But we also know that this time of change offers some opportunities. We could rewrite the rules on trade: to make our trade with other countries ethical and fair; to protect public services in our own and other countries; to uphold international agreements on climate change, human rights and worker's rights; to ensure that corporations are held to account. We could also make sure that future trade negotiations with other trading partners across the world are transparent and are thoroughly scrutinised by MPs.
UK government trade bill
Unfortunately, the trade bill put before the UK parliament in November 2017 did not embrace the opportunity for greater trade democracy. The bill tied the hands of both the House of Commons and our Scottish parliament giving them virtually no powers to scrutinise or debate future trade deals.
Recently we won an important victory as the House of Lords passed an amendment to the Trade Bill that includes some proposals for a meaningful vote over future trade deals by the UK parliament and some obligations to consult with Scotland. This was a big step but the fight is not over. We now need to ensure this amendment stays in the Bill when it returns to the House of Commons.
Take action: ask your MP to support the amendment for trade democracy
Scottish parliament must reject the Trade Bill
The Scottish parliament can choose to withhold their consent to the trade bill. The finance and constitution committee is currently conducting an inquiry into the bill.
Unless the bill is amended to allow Scotland to have its say, we believe that Holyrood should withhold its consent.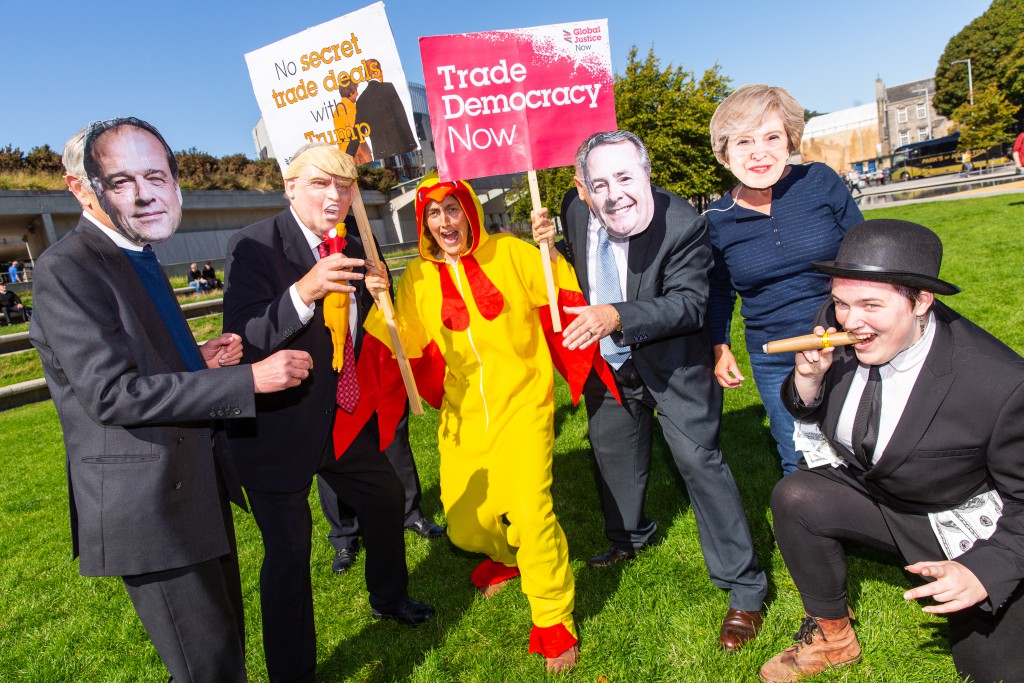 The Scottish parliament recently held a debate about what role Scotland should play in future trade deal negotiations after Brexit. Watch it here.
Members of the Trade Justice Scotland coalition gave evidence as part of the inquiry into the trade bill. We expect a final report to be published soon.
Just Trade Principles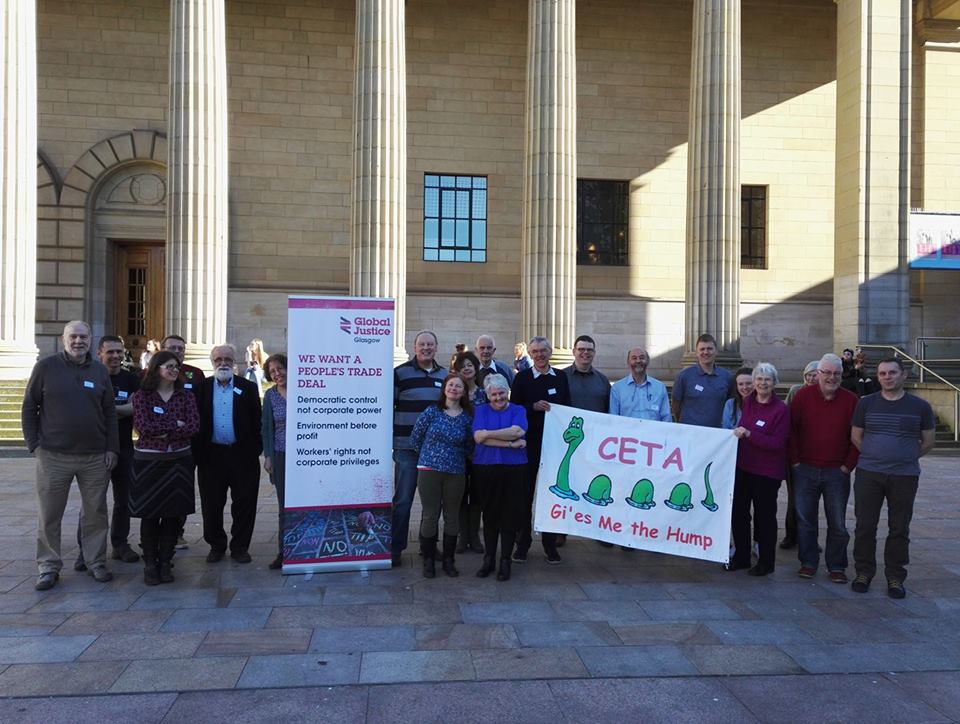 Photo: Members of the Trade Justice Scotland coalition meeting to discuss what a just trade policy might look like.
As a coalition we have developed a set of principles for an ethical trade policy
We are calling on Scottish politicians to sign up to them.
Read the Just Trade Principles
Read the Just Principles for Trade policy briefing (use as a basis to write to your local MP)
Sign the Global Justice Now petition for trade democracy
Please contact MPs and MSPs to ask them to sign up to our principles!
Find out more about UK post-Brexit trade deals:
Giving Away Control? How Brexit will make UK trade deals less democratic and what you can do about it
Trading with Trump: what we can expect from a UK-US trade deal