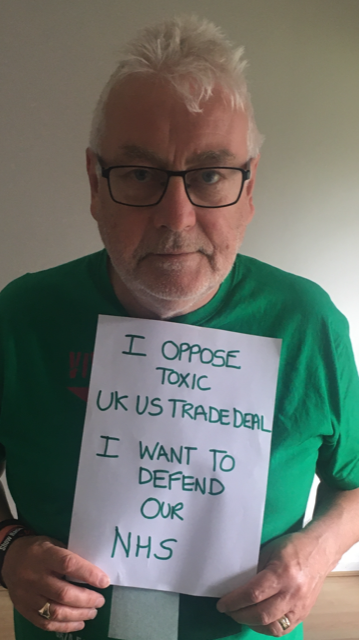 Join our campaign and let's take action together.
First: Sign the pledge
Then: Take a picture of yourself sharing your reason for opposing this trade deal (see photos)
Share your picture on social media using hashtag #NoTrumpDeal
See our gallery of campaigners who have taken the pledge
Why we oppose this trade deal
Whilst we have all been busy dealing with this pandemic, UK Prime Minister Boris Johnson has started negotiating a trade deal with President Trump.
Trump has made it clear that 'everything is on the table' with this trade deal.
This means that the deal presents a real threat to many things we hold dear. Our day-to-day lives could be impacted. Threats include:
Food safety and animal welfare standards. From pesticide use to hormone fed beef, the US has much lower standards than the UK
The NHS: by further privatisation and increased charges for medicines to increase profits for US corporations
The privatisation of other public services, such as Scottish Water and the BBC
Chemicals in cosmetics
Workers' rights
Our democracy: both Westminster's and the Scottish parliament's ability to pass laws to protect the public and our environment, including in Scotland powers to tackle climate change, will be weakened by a trade deal which prioritises 'cutting red tape' for US corporations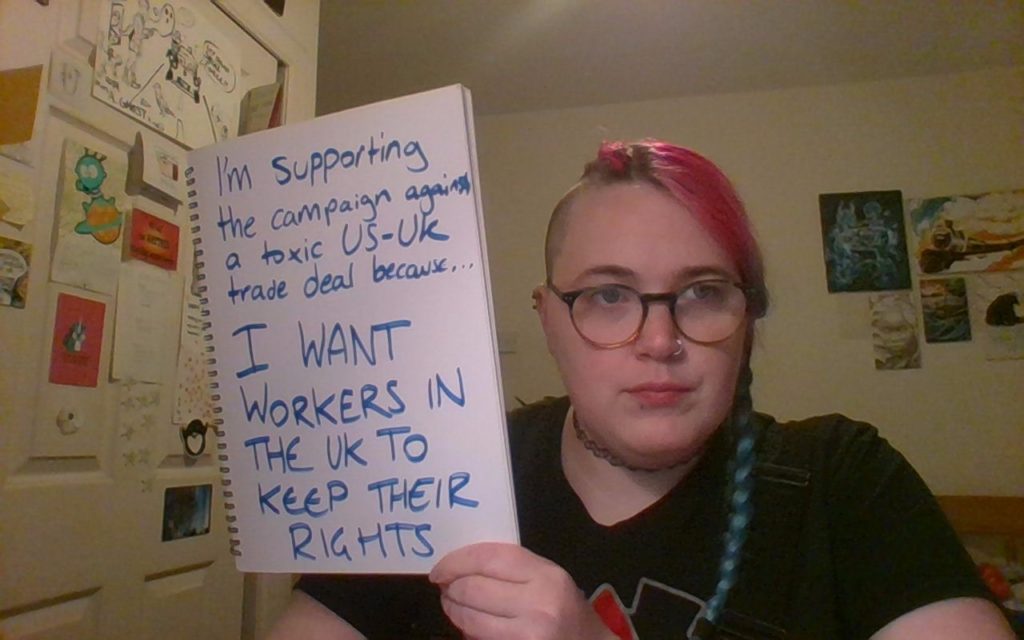 Corporate America wants access to UK markets and services and this trade deal will get them what they want – unless we can stop it!
Here's some suggestions for action to take against this toxic trade deal.
Join the campaign: take the pledge against a toxic US-UK trade deal: