Human Rights and Trade Deals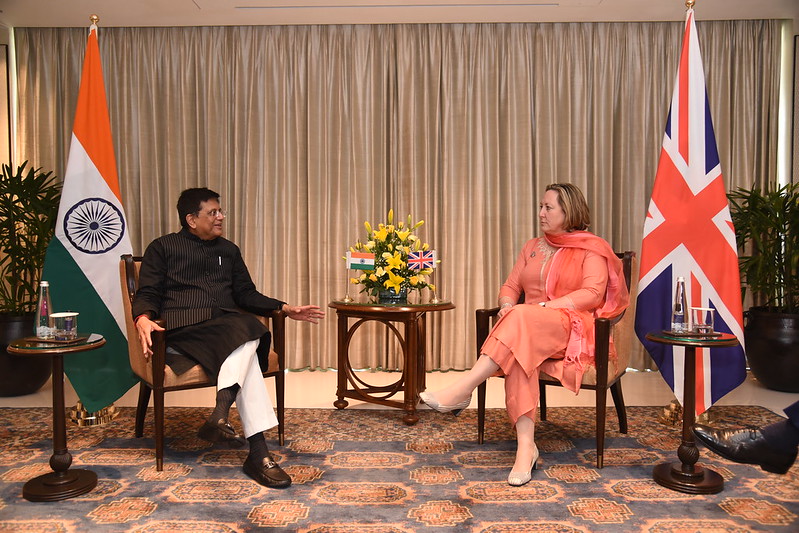 During its time as an EU member the U.K. Government was a party to 40 trade deals which covered 70 countries.
In this post Brexit period the U.K is focussed on trying to secure trade deals which replace arrangements made when it was a member of the EU.
One of the concerns of organisations such as Amnesty International is that the current Westminster Tory Government would be prepared to overlook human rights issues and Labour abuse concerns to secure trade deals. There is also concerns that the same government will also not be fully transparent on the way they conduct trade deal discussions
The U.K has already secured trade agreements with Australia and New Zealand. During the course of 2022 has started trade talks with India and Israel.
In August this year it also started talks with the Gulf Co-operation Forum. This is an alliance which includes Saudi Arabia, Kuwait, Qatar, Oman, Bahrain and the United Arab Emirates.
When the European Union had discussions with the Gulf States in the mid 1990s the negotiations collapsed over the EU saying that there needed to be human rights provisions in any deals made.
The Independent newspaper in August revealed that the previous Trade Secretary Anne-Marie Trevelyan strongly suggested that human rights issues would be kept out of trade deals.
A recent Guardian article also revealed that Kwasi Kwarteng had undisclosed meetings with senior representatives of Saudi Arabia's oil companies when he was Business Secretary.
These meetings took place in January 2022.
The fact that Kwarteng held these meetings and tried to keep them secret should act as a warning that the Westminster Government needs to be pressurised constantly to be transparent on discussions they are having around trade deals – particular around human rights issues.
The apparent disregard for human rights demonstrated by Anne-Marie Trevelyan and Kwarteng's under the radar meeting strategy raise serious concerns about how the Westminster Government conducts itself in trade related discussions.
We also need to remember that countries like the UK and the US cannot claim to be squeaky clean when it comes to human rights. To name just a couple of examples, the recent plans of the government to send asylum seekers to Rwanda was challenged on human rights grounds and the human rights of prisoners in the US has long been challenged.
It is also important to recognise that trade deals themselves can worsen human rights. As War on Want have said:
'The USA has been the leading champion of the so-called 'free-trade' agenda of economic deregulation which puts corporate profit above human rights, and allows rich countries to dominate and exploit poorer ones. The UK is second behind the USA in promoting this agenda, which has helped to impoverish much of the Global South. '
We have to beware of hypocrisy when it comes to challenging human rights abroad as we negotiate new trade deals.
However the campaign for trade justice must continue in this very difficult post Brexit period and some organisations have good practical suggestions regarding human rights in trade deals.
The Corporate Justice Coalition (members include Amnesty, Cafod, Christian Aid and 38 Degrees) has come up with some ideas in relation to trade deals which are worth bearing in mind and worth campaigning on.
One idea is to campaign for a new law called a Business, Human Rights and Environment Act.
The idea behind this Act is to make it the responsibility of businesses to avoid causing harm to people and the planet.
Transform Trade (formerly Traidcraft) are also calling for a Fashion Watchdog to ensure that the fashion industry is people-centred and treats people fairly.
It is also interesting to note that the organisation Compassion in World Farming said in a recent submission to the International Trade Select committee at Westminster that any trade deal with the Gulf States should link access to British markets to improvements in animal welfare standards and in so doing giving Gulf exporters an incentive to improve standards.
It seems to me that a similar approach should be adopted in relation to human rights.
The need to link human rights with trade deals and access to U.K. markets is perhaps best summed up by Peter Franketal – the Ammesty International U.K. economic affairs director – when he said recently:
"Any notion that trade can somehow be cordoned off from human rights issues ignores the grubby reality that multinational corporations all too often profit from lax Labour laws, conditions amounting to modern slavery, and widespread environmental harm."
Arthur West
Ayrshire Global Justice Now and member of Trade Justice Coalition